Water
The Village of Youngs water supply is from a 200 foot deep well that was dug in 1995 that continues to provide adequate volumes of water for the Reverse Osmosis plant that was built in 2015.
Water bills are issued every two months. Meter readings are required at the end of the following months: February, April, June, August, October, and December. You can provide your meter read to the Village office:

Sewer
The Village sewage system drains into a two cell lagoon by gravity feed, eliminating the need for sewage lift stations.
Garbage and Recycling
The Village contracts the garbage pick-up, landfill operation and recycling to REACT Services out of Humboldt.
Garbage Pick-Up
Friday morning starting at 8:00 a.m. Garbage bags must be placed on your property at the back lane and tagged. Tags are available for purchase at the Village office, Young Grocery Store and the Co-op Gas Bar.
Landfill Hours
Thursday 10am – Noon (April to November only)
Saturday 9am – 3pm (all year)
Compost pick-up occurs during the summer months once/twice per week depending on workload. Place only garden/yard waste in the containers. No garbage is to be placed for compost pick-up.
Recycling
The blue recycling bins are located at the west end of the village in front of the rink. Recycling guidelines are available here.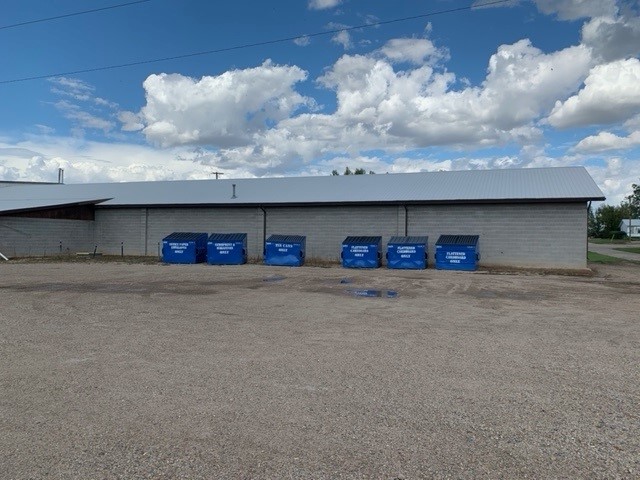 Young Fire Department
In case of an emergency, the Young Fire Department can be reached by calling 911.
The Young Volunteer Fire Department is served by volunteers. The department is housed in the Village Shop on 1st Street. Emergency response coverage is provided for the Village of Young and the surrounding rural area.
We are always looking for members!
In case of an emergency call 911
To report a controlled burn call 1-866-404-4911
Custom Work
The Village of Young is available to do custom works as time permits. If you would like to make a request, please contact the Village Office at 306-259-2242.
By-Law Services
The goal of Bylaw Services is not to penalize the citizens of Young or visitors to our Village. We strive to achieve voluntary compliance through education and the provision of information to preserve the quality of life to which each citizen is entitled.
The Bylaw Services department enforces approximately 20 different bylaws and is responsible for:
• Investigating bylaw complaints
• Enforcing bylaw regulations and standards
• Achieving resolutions to bylaw infractions through voluntary compliance or
enforcement
• Public education
While there are certain areas of enforcement that are safety related and require proactive enforcement, the majority of these bylaws are enforced on a complaint only basis. This ensures that the Bylaw Enforcement Officers are serving the needs of the community and that the complaints received are of high importance.
Bylaw Enforcement Officers enforce bylaws to deal with common complaints such as:
• Animal Control & Licensing
• Traffic/Parking Enforcement
• Unsightly Premises
• Garbage/Recycling Cart Offenses
• Sidewalk/Snow Removal
• Noise
• Zoning
To view Village of Young Bylaws and specific regulations, CLICK HERE.
It is the Village's policy that complaints be received in writing and that the investigation be limited to the specific issue of concern expressed in the complaint. The name and phone number of the complainant must be provided. When reporting an incident it is helpful to provide as much information as possible to enable conclusive and timely responses by our officers. If the concern relates to private property (i.e.. noise, garbage, unsightly property) providing the address is essential. Bylaw Enforcement Officers investigate complaints on private and Village owned lands, to ensure compliance with bylaws and regulations are met, and to maintain a high level of public safety and neighborhood protection.
Bylaw Enforcement Officers approach each complaint differently, but a compliance-based response to a complaint initiates proactive prevention through a range of approaches including inspections, warnings, education and, if necessary enforcement.
Often complaints are resolved amicably between neighbours. If possible, it is recommended that each resident of Young attempt to resolve their issues before contacting Bylaw Services for assistance.
If you would like to make a complaint or report a Bylaw infraction, CLICK HERE or complete a written complaint form at the Village Office.
Complaint information is considered confidential by the Village of Young and your identity will not be revealed, as it is protected under the Freedom of Information and Protection of Privacy Act. However, should the matter proceed to court and if required by direction of law, the Village of Young may be required to disclose the information provided.
If you have an issue which requires more immediate attention, or you have a question, please contact us through the front desk at Village Office:
• By phone at 306-259-2242
• In person at our offices at 109 Main Street, during regular Business Hours.
Property Taxes
Annual property taxes are one of the largest revenue sources for the Village, and are critical to providing programs and services in the community.
Property Tax Notices are usually mailed out in late July/early August and are payable by December 31st of the same year.
If you have not received your property tax notice by the 3rd week of August, contact the municipal office at 306-259-2242 or email villageoffice@young.ca.
Discounts are applied to the total tax amount if paid early. These discounts are shown on your tax notice.
Not receiving a Property Tax Notice does not excuse the property owner for non-payment of taxes by the due date.
A 10% penalty will also be applied to unpaid account balance.
For more information about how the mill rate and property assessment are determined, please contact the Village office.
Young Fitness Centre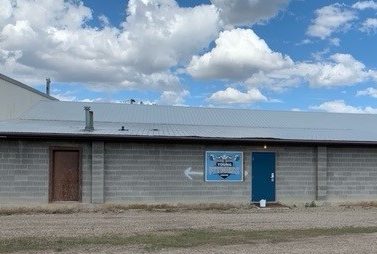 The Fitness Centre is located in the Rink building.
Fitness Centre Policy and Fees
Fitness Centre Application Form