Young Golf and Country Club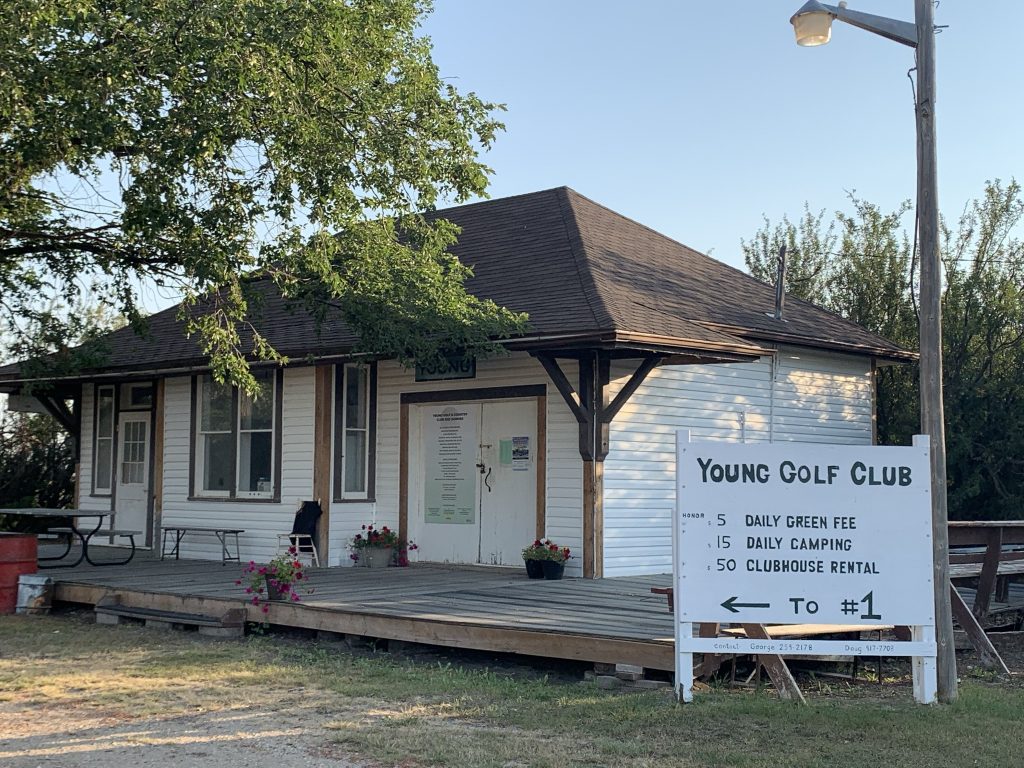 The Young Golf and Country Club is located south of Young, just across the tracks off the west grid road. The Club boasts a well-maintained 9 hole sand green course, club house, horseshoe pits and electric RV sites. Several tournaments are held each year. Annual passes are available by contacting one of the club executive members. Updates are available on the Young Golf and Country Club Facebook page.
Young Swimming Pool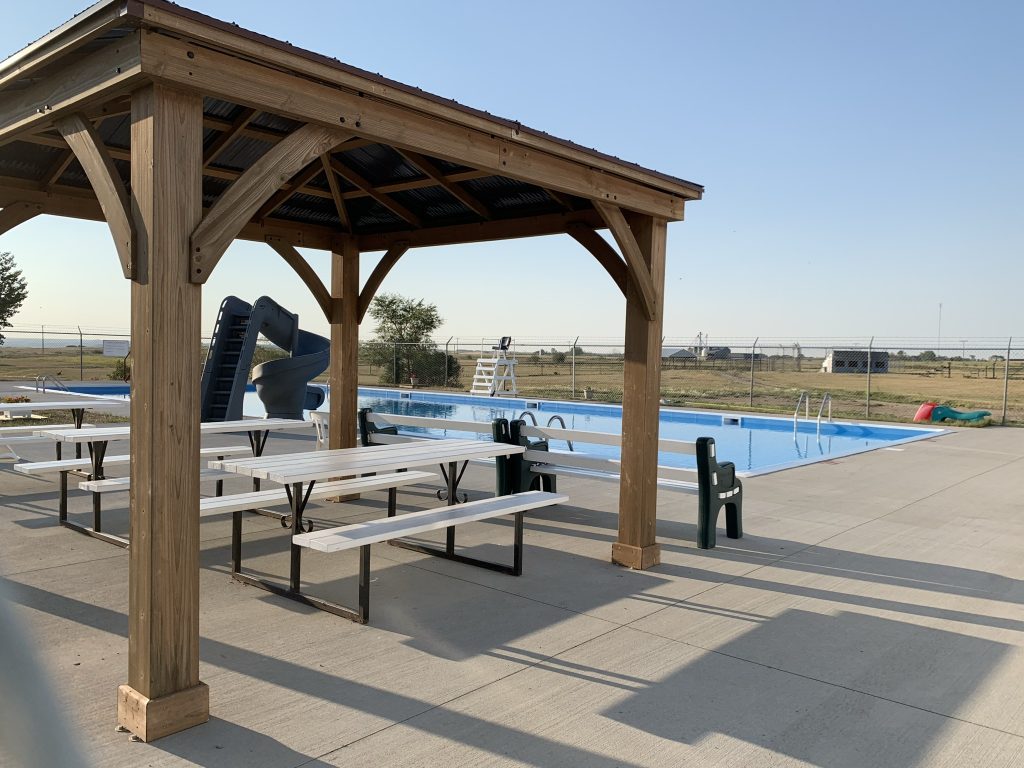 Young is very fortunate to have a recently refurbished swimming pool. The pool is generally open late June to early September. Swimming lessons are held for 2 weeks at some point during the summer. Please keep updated by following the Young Swimming Pool page on Facebook.
Young PotashCorp Playground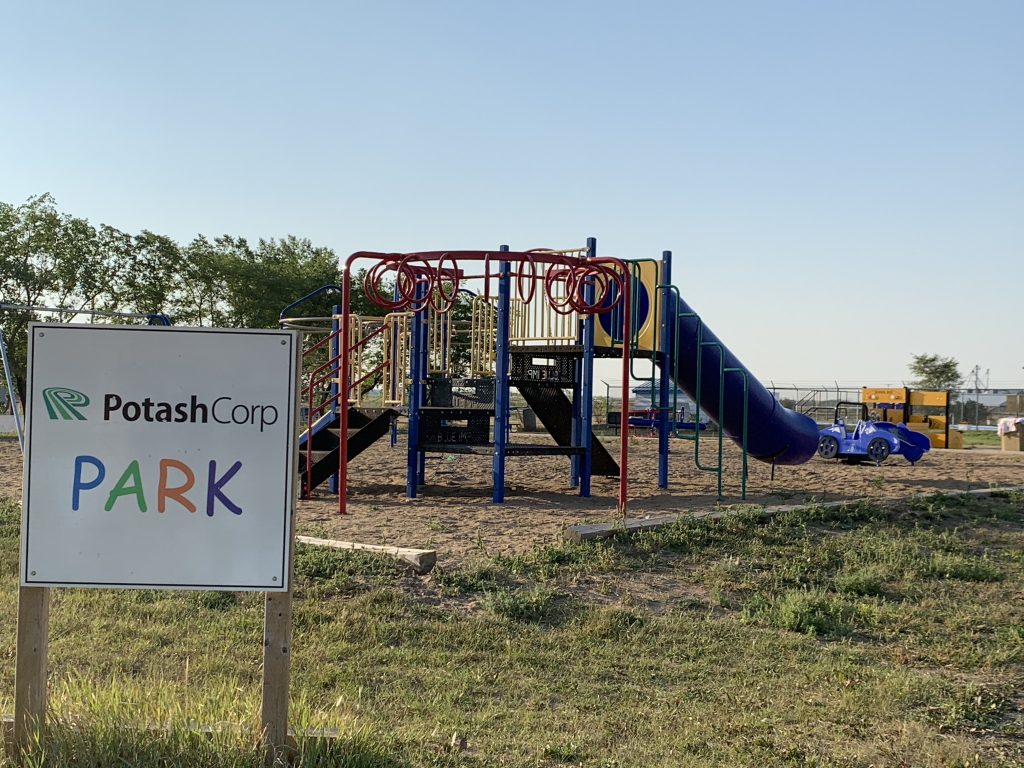 Located adjacent to the Swimming Pool, we have a very nice playground including several apparatus, a gazebo and picnic tables.
Young Skating Rink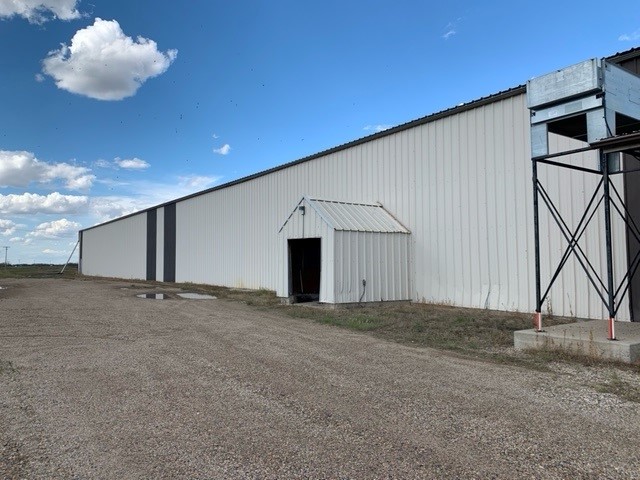 Effective December 17th 2021:
The Young Skating Rink is open for the season.
Hours of operation:
Weekdays: 4:00 p.m. to 9:00 p.m.
Weekends/holidays: 1:00 p.m. to 9:00 p.m.
Skating Fees:
$5.00/person Daily drop-in fee
$150.00 Single person season
$200.00 Family season
Single and family fees can be paid at the Village Office.
Young Community Hall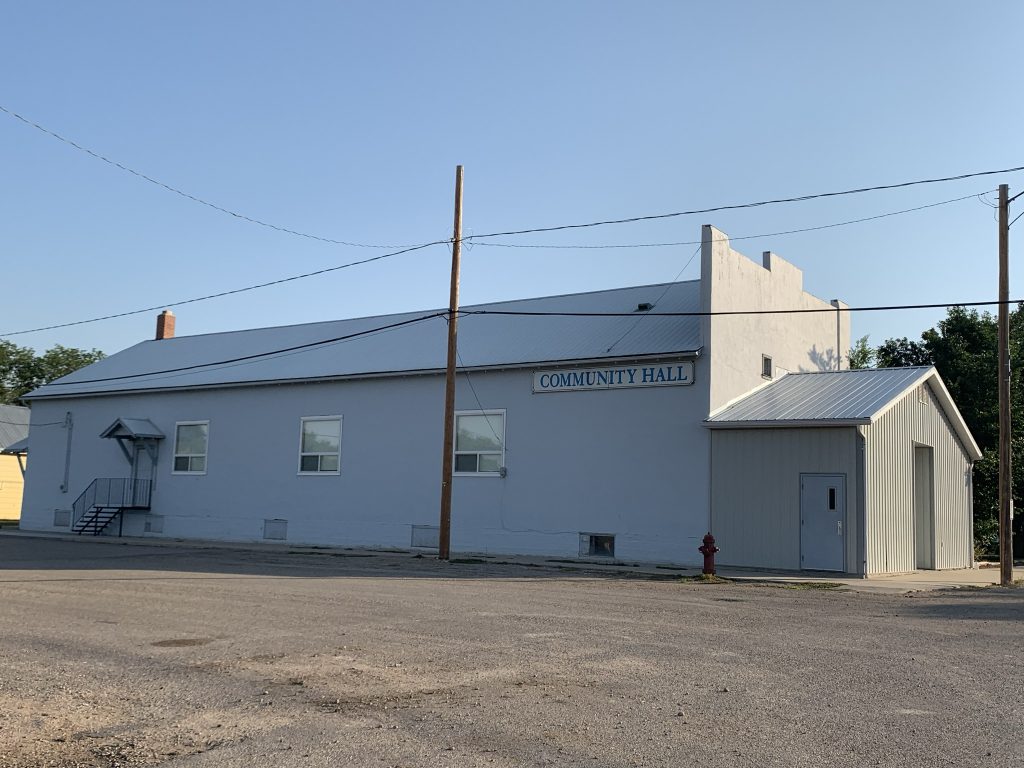 Young Main Street Park
Wheatland Regional Library – Young Branch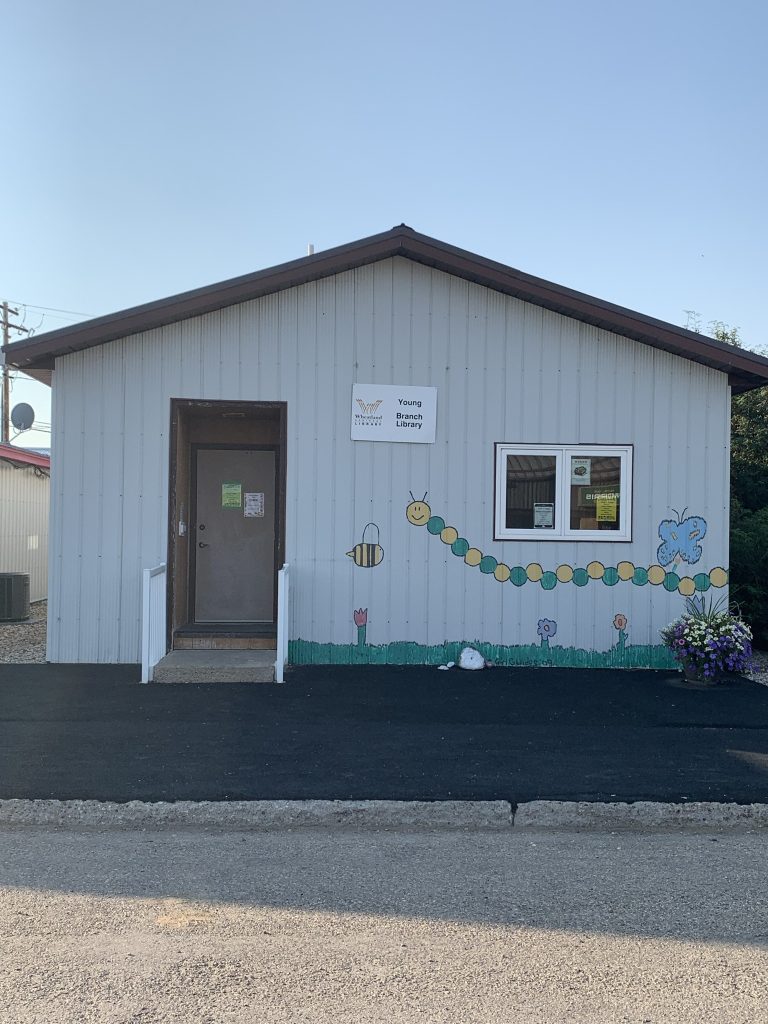 The Young Branch of the Wheatland Regional Library is open the following hours:
Monday – 3:00 p.m. to 7:00 p.m.
Tuesday – 10:00 a.m. to 2:00 p.m.
Friday – 10:00 a.m. to 2:00 p.m.
Forever-in-Motion Exercise for Seniors
This group meets in the Christ Lutheran Church basement on Monday and Thursday mornings from 11:15 AM to 12:00 noon. Everyone is welcome. For more information call Elaine at 306-259-4407.
Young Golden Age Club
The meetings are held the 2nd Wednesday of each month and are held throughout the year except July and August. Membership fees are $10.00 – $5.00 of this goes to the Saskatchewan Seniors Association Inc. (SSAI). The remaining $5.00 stays in the community to help keep the organization going. The fees are collected in April of each year.
We host the Senior Winter Games where Shuffleboard and Cribbage are played. Each participant pays $10.00 to help cover the cost of the lunch. A Christmas supper is held each year which is catered by a local restaurant. Ticket prices range from $15.00 – $25.00.
Cards are played every Tuesday at 1:00 p.m. Coffee is hosted every Monday.
The centre is rented out to individuals or groups. The fee is a donation to the centre. If you are interested in renting the facility, contact Lil Sather.